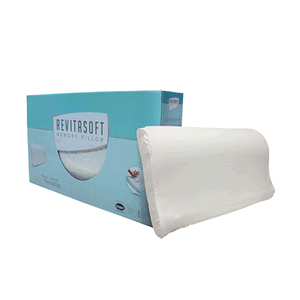 URATEX Revitasoft Pillow is made with visco-elastic foam that conforms to the head, neck and shoulder while providing pressure relief. Its contoured shape provides a higher elevation on the neck area, that provides a better support and helps minimize snoring.  
SIZE: Medium (T3.38 x W11.38 x L18")
COLOR: White
*Price is subject to change without prior notice.
* Prices are subject to change without prior notice * Dimensions provided are approximate and may vary slightly in actual product